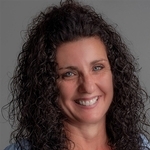 401-487-2936
shannonk@401sold.com
6454 Post Road
North Kingstown RI, 02852
Receive Email Alerts from Me
Shannon Krasnowiecki
When buying or selling a home in Rhode Island, you need advice from a real estate professional who knows the market and has your best interests at heart. That is exactly what you'll get when working with me.
I worked in the retail and customer service industries for years before embracing real estate as a career. It was my job to showcase products and services and to generate interest among clients. I also worked as an Administrative Professional in a Real Estate Agency for over a year. My previous experiences translate well to real estate. I strive to exceed my clients expectations in all aspects of the real estate process with my service-oriented approach.
Outside of work and spending time with my four grandchildren, I am passionate about long distance running. I started running in May 2016 and by November 2017, after a long year on a rigorous training schedule, I completed my first marathon. I am intensely committed to my training and endeavors to do better each time I put on my running shoes. I compete in many of the races in my community and all over Rhode Island and am actively training for my fifth marathon. I have qualified for thie 2021 Boston marathon.
Whether you are buying or selling a home, I have the market knowledge, customer service skills, and the perseverance, needed to make your next real estate transaction a successful one.
Shannon Krasnowiecki 's Listings
3
Beds
2 | 1
Baths
3,544
SqFt
#1293589 | Single Family Home
3
Beds
2
Baths
1,894
SqFt
#1291503 | Single Family Home
4
Beds
3
Baths
2,821
SqFt
#1283602 | Single Family Home
3
Beds
2
Baths
1,800
SqFt
#1290265 | Single Family Home
3
Beds
2 | 1
Baths
1,600
SqFt
#1235096 | Single Family Home
3
Beds
2
Baths
1,340
SqFt
#1267105 | Single Family Home
3
Beds
2
Baths
1,392
SqFt
#1259223 | Single Family Home
3
Beds
1
Baths
1,037
SqFt
#1262783 | Single Family Home
3
Beds
1
Baths
1,932
SqFt
#1243614 | Single Family Home
#1229615 | Single Family Home
#1271666 | Multi-Unit Residential
#1240020 | Multi-Unit Residential
#1265001 | Multi-Unit Residential
2
Beds
2 | 1
Baths
1,440
SqFt