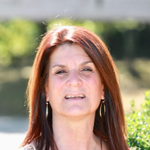 401-439-9310
paula@401sold.com
6454 Post Road
North Kingstown RI, 02852
Receive Email Alerts from Me
Paula Licciardi
I have been living in RI for over 30 years. East Greenwich is where I have raised my four children and where we call home.
I have been very active in the community while I was a stay at home Mom. Some past and present positions I have held - President, Vice President and Treasurer of The Junior League of Rhode Island I am currently a sustaining member. I have been Treasurer of the Avenger Booster Club for the past 7 years. I have also been Treasurer of the East Greenwich High School PTG for the past 6 years. I was a founding member of AfterProm EG and held the positions of Chair and Treasurer. I also have a small bookkeeping business where I do the books for some local small businesses.
Real Estate has always been an interest of mine. I love working with people and helping them to find the perfect home is something I look forward to doing.
Paula Licciardi 's Listings