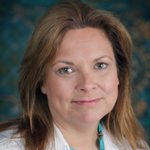 401-378-4697
mary@401sold.com
6454 Post Road
North Kingstown RI, 02852
Receive Email Alerts from Me
Mary Kammerer
Mary is a Rhode Island born, South County resident, and has been a realtor since 2005 with extensive training and experience as a real estate professional. She is a proud 2X recipient of the nationally recognized FIVE STAR Professional Award for putting her clients first.
Mary recognizes that every one of her clients deserve the best that the real estate industry has to offer, acknowledging that it's important to have confidence and peace of mind that each client is well represented, and receiving the personal and full attention of their local real estate professional.
With that in mind, being well aware of buying and selling challenges involved in real estate, Mary has taken extra steps to extend her offerings to her clients. She is an Accredited Staging Professional, Accredited Buyer Representative, Senior Real Estate Specialist, and Certified Negotiation Specialist... All to better represent her clients.
Mary Kammerer 's Listings