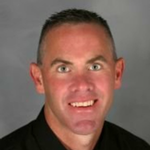 401-290-8167
ken@401sold.com
6454 Post Road
North Kingstown RI, 02852
Receive Email Alerts from Me
Kenneth Gauvin
My primary focus when I started in real estate 15 years ago, having attained a Business Degree from URI & a Personal Financial Planning Certification from Bryant University, was helping clients Sell their most important asset, their home.
Expanding into the New Construction Markets working with Buyers & Builders to identify the style of Condominium that meets my buyers future needs has added another dimension to my practice.
Working with young professionals buying their first Townhouse or a 55+ Buyer downsizing or buying a second investment home with no stairs has been very rewarding. Giving direction on the selection process,Standards/Upgrades, where the buyer adds their personal touches to make the unit their own is so very important.
Providing direction on Financing, Timing, Completion Dates, and a Seamless Transition to Closing is all part of the total service package.
Kenneth Gauvin 's Listings