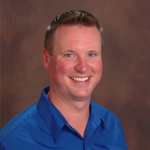 Christian Shaw
A native Rhode Islander and Graduate of West Warwick High School, I am also a husband and father of three. I have owned and maintained my residence in Coventry for over 11 years. I studied Civil Engineering at the University of RI and have a degree in Land Surveying. 
As Salesperson for RI Real Estate Services, I have been a Licensed Realtor since 2009. I worked in the Civil Engineering Industry for over 15 years and I am currently employed by the State of RI-Department of Transportation. Current memberships include: the National Association and Kent Washington Board of Realtors and the National Society of Professional Engineers and Land Surveyors.
I have a passion for music, cooking and enjoy volunteering/coaching youth sports including Little League Baseball and Basketball...My hobbies include: RV Camping, fishing and golf.
Christian Shaw 's Listings