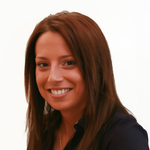 Amanda Mahon
Having the opportunity to live in several parts of the State, I have always had a love for new spaces and neighborhoods. The craftsmanship, the detailed millwork showing the characteristics of the time the home was built.... Every aspect! It all started when I was very small, venturing into the eave storage areas of my Grandparents 1940s Cape style home and plowing through the woods behind my childhood home to see the new homes being built in a bordering neighborhood. 
The big jump came much later in life, after 8 consecutive years of working as a Purchasing Agent for a manufacturing company. The oil market was unstable and I knew that it was my time to make a move... and fast! I found myself working nights and weekends for an esteemed RE/MAX Office as an Administrative Assistant. It wasn't long before my past and present merged into my choice to work as a Real Estate Agent.
Professionally, my clients express most that they are thankful for my thoroughness, ability to negotiate through any objection and my quick response time. I have a knack for listening to my clients, understanding their needs and wants and also explaining and advising for their best possible outcome. I ensure that my clients are protected from start to finish!
Offer price and home inspection repairs are my strongest negotiation skills. I believe these are two of the most important negotiations that will occur during the purchase process. I am very familiar with FMV (Fair Market Value) and the top pitfalls of home inspections.
I'm passionate about making a difference and helping others find solutions that meet their specific needs. When I'm involved with a project at work I want to do my best to achieve success. I feel the same way about what I do in my personal life. When I take the time away from my work, I am often found on the sandy shore wearing loads of sunblock and reading a current book of choice. I love the Spring and Summer and have a joy for being outdoors; camping, boating and being adventurous. I am an avid visitor of the RISD Museum and art shows that come into town. I love classic movies, underground music and thrilling TV shows. My family is my world and I often spend most of my free time experiencing life with them.
3
Beds
1 | 1
Baths
2,168
SqFt
3
Beds
1
Baths
1,700
SqFt